Lead Abatement (Levels 1, 2 & 3)
Renovation or remodeling an older structure can expose people to dangerous levels of lead. Sanding or scraping lead-based paint will create lead-containing dust. Even if there is no renovation, or visible peeling and flaking, lead paint will still deteriorate and the dust in the facility could contain levels of lead that are unhealthy to people of all ages. No one should attempt to remove lead if not qualified and experienced in lead abatement.
Hastings Painting has qualified and experienced personnel in lead abatement levels 1, 2 and 3.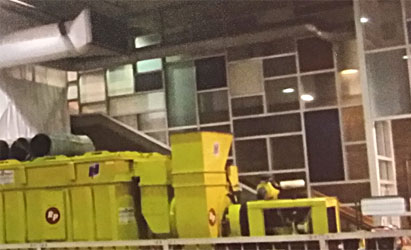 ---
Sandblasting
Surface preparation is often the most important procedure to any coating application. Without proper preparation even the best coating applications could fail. Sandblasting is often a required and efficient method of properly preparing surfaces n order to achieve appropriate adhesion of coatings. This process is achieved by propelling abrasive media at high velocities, cleaning and removing existing coatings, rust, scale or other contaminants.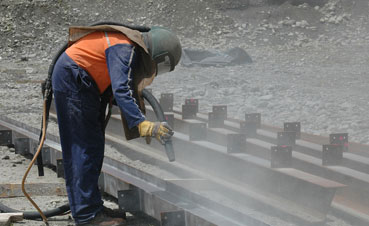 ---
High Pressure Water Blasting
High pressure water blasting is another form of preparing and cleaning which surfaces. Can sometimes be used to remove existing coatings and graffiti without the use of any of the harsher methods.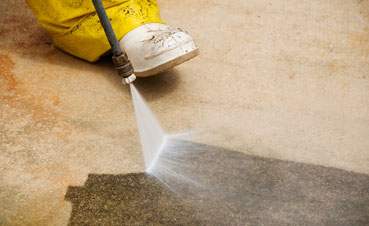 ---
Protective Coatings
Protective coatings are not only important to creating an improved appearance but also for the longevity of the substrate especially where exposed to weather, water and other elements. There is a large variety of protective coatings in the market where different products are required for different applications. Hastings has experience with a vast array of protective coatings for various applications and industries.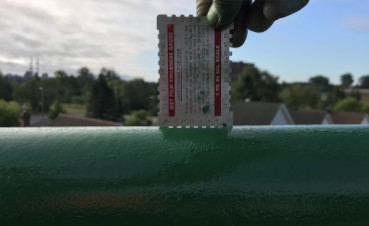 ---
Floor Coatings
Floor coatings not only provide improved appearance to flooring systems but also provide protection for a longer lasting floor which is more resistant to staining, rusting, water deteriation and other forms of containment and damage. Floor coatings can also create a safer environment by adding non slip media to the surface and highlighting areas of danger with reflective coatings within a building or structure.