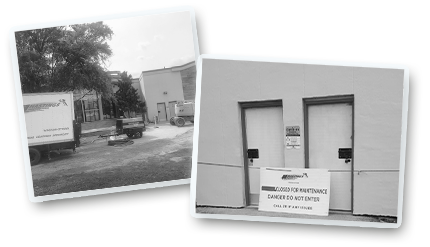 Welcome to Hastings Painting Corporation!
For over 24 years Hastings Painting Corporation has provided diversified protective sandblasting, bridge blasting, protective coating and lead abatement services to industrial, governmental, institutional and commercial clients in all of Canada.
Hastings Painting Corporation has the vast knowledge about various protective coatings and chemicals that can be used on each structural project to help you choose the best restoration and paint system. We deliver a complete range of services designed to solve all types of corrosion-related problems.
Specialty Services Include:
Lead Abatement
Sandblasting
Bridge Blasting
Shot Blasting
Water Towers
Abrasive blasting
High-performance industrial plant coatings
Steel & concrete coating systems
Pipeline coatings (SPC, DENSO)
Secondary & gaseous containment coatings
Sump restoration and coating
Concrete floor coatings
Tank & vessel linings
Manufacturing polyurea components
Turnarounds/shutdowns
We are WSIB and ACSA certified and a track record worked with NO reportable lost time accidents. We have a strong commitment to health & safety resulting in our workers being trained in WHIMIS, Lead Abatement, Confined Safety and First Aid.
Hastings Painting Corporation produces results at competitive prices. Please check out our services section and projects sections. Then Contact us to give us a call or request a quick quote! We will be happy to assist you with your sandblast and painting needs!